Personal Auto Injury Cases
Personal & Auto Injury Care in Orlando & Kissimmee
Finding the Best Health Treatment For You
OPEN 7 WEEKS A WEEK! Se Habla Español.
Car Accident Claims Are Accepted
Experiencing injury from a recent car accident? Call our team today for same-day treatment for your injuries. Get seen by a physician-led medical professional team. No appointment needed. Walk-ins are welcome.
UrgentMed Care offers medical care for personal injury, and those who were involved in a car accident at both of our locations in Kissimmee and Orlando.
Going through the legal proceedings can be stressful and frustrating. It is our goal to ensure your health is our priority by meeting with our team of medical professionals.
Some of the most common automobile injuries include:
Head injuries, such as lacerations and concussions.
Neck pain and chest injuries, such as whiplash and broken ribs.
Arm and leg laceration and bruising.
Lower and/or Upper Back Pain
Headaches
Shoulder/Arm pain
Leg/knee Pain
Pinched Nerves
Sciatica
We provide medical care and rehabilitation (physical) therapy for all car accident cases. Treatment includes hot and/or cold pack, EMS therapy, massage therapy, rehabilitation exercises and more.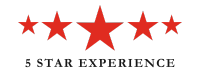 What our patients are saying about us
10 Years and going!
"My family & I have been going to Dr. Bawany's offices for over 10 years now. He's always patient & efficient. Whether it's an annual check up or an unexpected visit, he's our go to."
-Teara I
Dr. Bawany is the best!
"- No appointment needed.
- Great attention with compassion.
- They listen my concerns.
- They treat me like family.
- They have been taking care of my health for several years."
- I do recommend Dr. Bawany widely.
-Jerry W
Extremely Satisfied!
"Very nice clean facility, knowledgeable physician and friendly staff."
-Naush S
Ready to schedule an appointment? We are now accepting new patients!