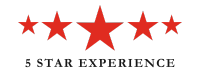 Urgent Care & Primary Care in Orlando, FL
(Minutes from Orlando International Airport)
WHAT WE TREAT
Welcome to Quality Care Walk-in Clinic, an esteemed urgent care facility serving the Orlando area. Our clinic specializes in providing prompt and efficient medical services to patients in need. We offer a wide range of services to cater to diverse medical requirements, including school physicals, pre-employment physicals, DOT physicals, immigration medical exams, workers' compensation evaluations, and auto injury treatments.
In addition to our specialized services, we also offer comprehensive primary care services, mental health services, wellness exams, pre-operative clearances, EKGs, X-rays, STD testing, blood work laboratories, strep tests, and urinalysis. At our facility, we prioritize delivering top-notch care while maintaining affordability for both individual patients and families.
Rest assured that our dedicated team of medical professionals is well-equipped to handle various health concerns, ranging from minor ailments to comprehensive care needs. We are committed to providing you with the highest level of medical attention and ensuring your well-being. Conveniently located in Orlando and Kissimmee, we strive to make quality care easily accessible to our valued patients.
For urgent medical attention and exceptional care, visit Quality Care Walk-in Clinic, your nearest urgent care facility.
Se Habla Español.
We offer many services designed to help you, including:
Urgent Care/ Walk-in Clinic

TeleMedicine + Virtual Care

Minor Injuries

EKG, X-rays, Blood Pressure

Primary Care

Physicals (school, sports, immigration, pre-employment)

DOT Physical (CDL Licensed Truck Drivers)

Drug Screening

Workers' Compensation

Sports Injuries

Car Accident Injury Care (Personal Injury)

PIP/EMCs

Pre-operative (Surgical) Clearance

Flu & Colds, Seasonal Allergies

G-License

COVID Testing – Antigen, PCR Nasal Swab, Rapid

Travel Clearance

Weight Loss Services

Mental Health Services
Your Health Is Our Priority
Our team of skilled practitioners empathizes with the apprehension and strain experienced during visits to healthcare providers. We recognize the importance of providing a comfortable and satisfactory medical care experience for our patients. As an esteemed urgent care facility and walk-in clinic, UrgentMed Care is committed to delivering affordable and expedient care. We cordially invite you to visit our nearest urgent care facility and allow us the opportunity to assist you in finding the comfort and relief you seek.
For more information, please call us at any of our walk-in clinics in Orlando at (407) 658- 1719 or in Kissimmee at (407) 343-1919.
About Us
We proudly operate conveniently located clinics in both Kissimmee and Orlando. Our establishment offers a comprehensive range of services designed to meet your immediate healthcare needs. These services encompass school physicals, pre-employment physicals, DOT physicals, immigration medical exams, surgical clearance, workers' compensation assessments, and auto-injury treatments.
In addition to our urgent care services, we are equipped to provide primary care services, wellness exams, X-rays, strep tests, urinalysis, and COVID-19 testing. Our facility operates seven days a week, ensuring that you can access the care you require without delay.
At our walk-in clinic, we prioritize convenience and accessibility. Appointments are not required, and we welcome walk-in patients. However, to minimize wait times, we offer the option to secure your spot in line by scheduling an appointment in advance.
Se habla español.
What our patients are saying about us
10 Years and Going!
"My family & I have been going to Dr. Bawany's offices for over 10 years now. He's always patient & efficient. Whether it's an annual check up or an unexpected visit, he's our go to."
-Teara I
Dr. Bawany is the best!
"- No appointment needed.
- Great attention with compassion.
- They listen my concerns.
- They treat me like family.
- They have been taking care of my health for several years.
- I do recommend Dr. Bawany widely."
-Jerry W
Extremely Satisfied!
"Very nice clean facility, knowledgeable physician and friendly staff."
-Naush S
Ready to schedule an appointment? We are now accepting new patients!