Worker's Compensation in Orlando & Kissimmee
New Worker's Compensation injuries cam be seen on a walk-in basis 7 days a week at any time.
Services such as pre-employment physicals, required screenings and pulmonary function tests are available 7 days a week at any time.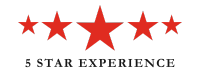 ABOUT OUR WORKERS COMPENSATION
Urgent Med provides comprehensive workers' compensation check-ups in Orlando and Kissimmee, ensuring the well-being of employees. Our skilled medical professionals conduct thorough examinations, including physical assessments, injury screenings, and occupational health evaluations, addressing potential workplace risks. Trust Urgent Med for prompt, efficient, and specialized workers' compensation services in Central Florida.
Workers' compensation is crucial for safeguarding employees' rights and well-being. It provides financial support and medical care to workers injured on the job, helping them recover and resume their livelihoods. By prioritizing workers' comp, employers demonstrate their commitment to the safety and security of their workforce, fostering a healthy and productive work environment.
What our patients are saying about us
10 Years and Going!
"My family & I have been going to Dr. Bawany's offices for over 10 years now. He's always patient & efficient. Whether it's an annual check up or an unexpected visit, he's our go to."
-Teara I
Dr. Bawany is the best!
- No appointment needed.
"- Great attention with compassion.
- They listen my concerns.
- They treat me like family.
- They have been taking care of my health for several years.
- I do recommend Dr. Bawany widely."
-Jerry W
Extremely Satisfied!
"Very nice clean facility, knowledgeable physician and friendly staff.
-Naush S
Ready to schedule an appointment? We are now accepting new patients!